The proposal for s  bridge extending across the tracks.

Seeing that there are no suitable, but redundant connections between both Knyahevska and Borisova gradina, this intervention would serve as amultifunctional installation that would not only act as a transportation utility, but a mediator of the overall transport and utility status of the quarter. Overcrossing the small Perlovska river, it has built in fins in it base allowing it to easily flow through it instead of a classical column-like foundaion. The main shape concept is driven by natural laws of stigmetry, flocking and swarm behaiour, interpreted as a set of vectors interpolating splines on a mathematical sine surface.  This allows for natural flowing composition of elements and the structural order.  
diagrams concepts from natural world.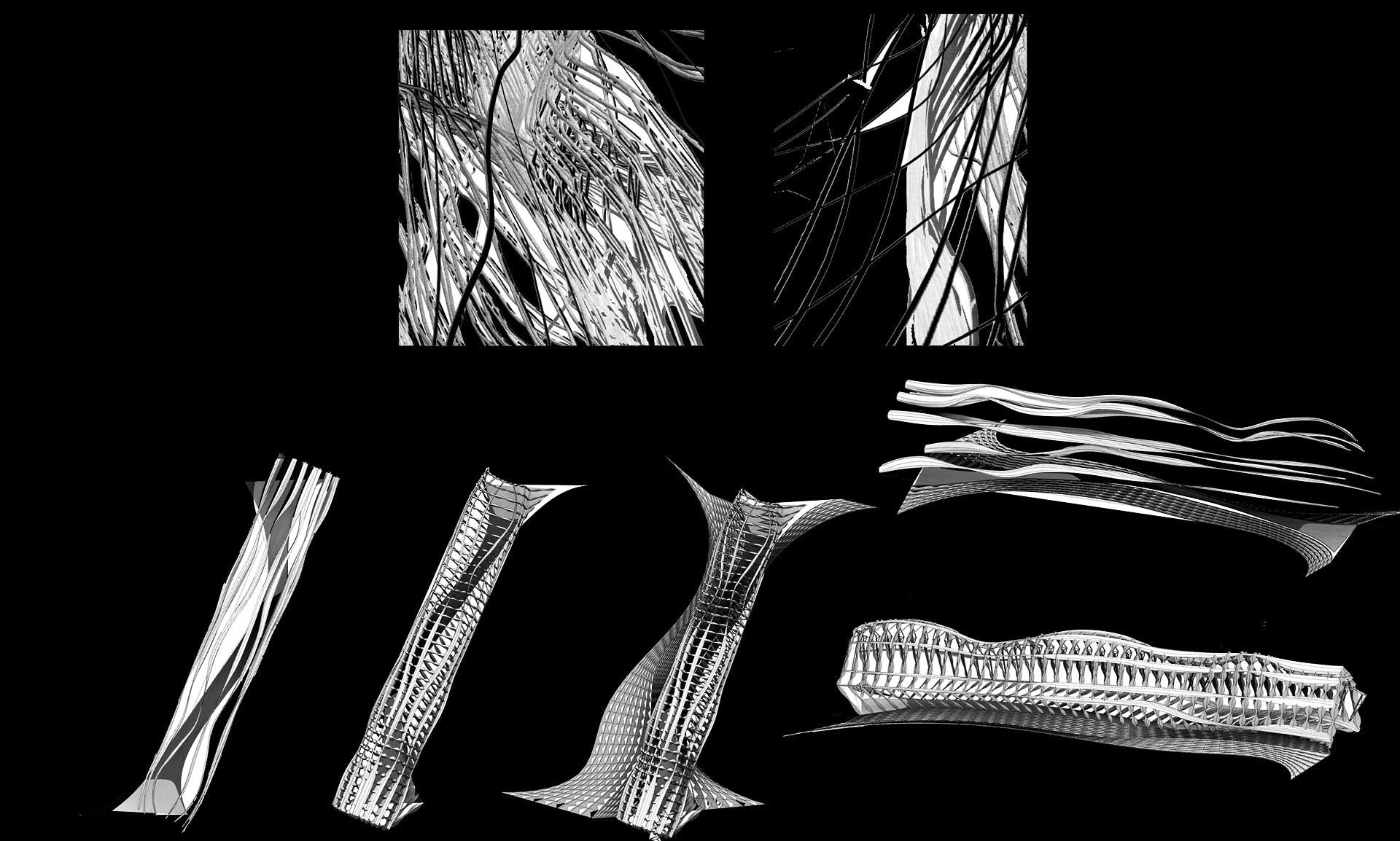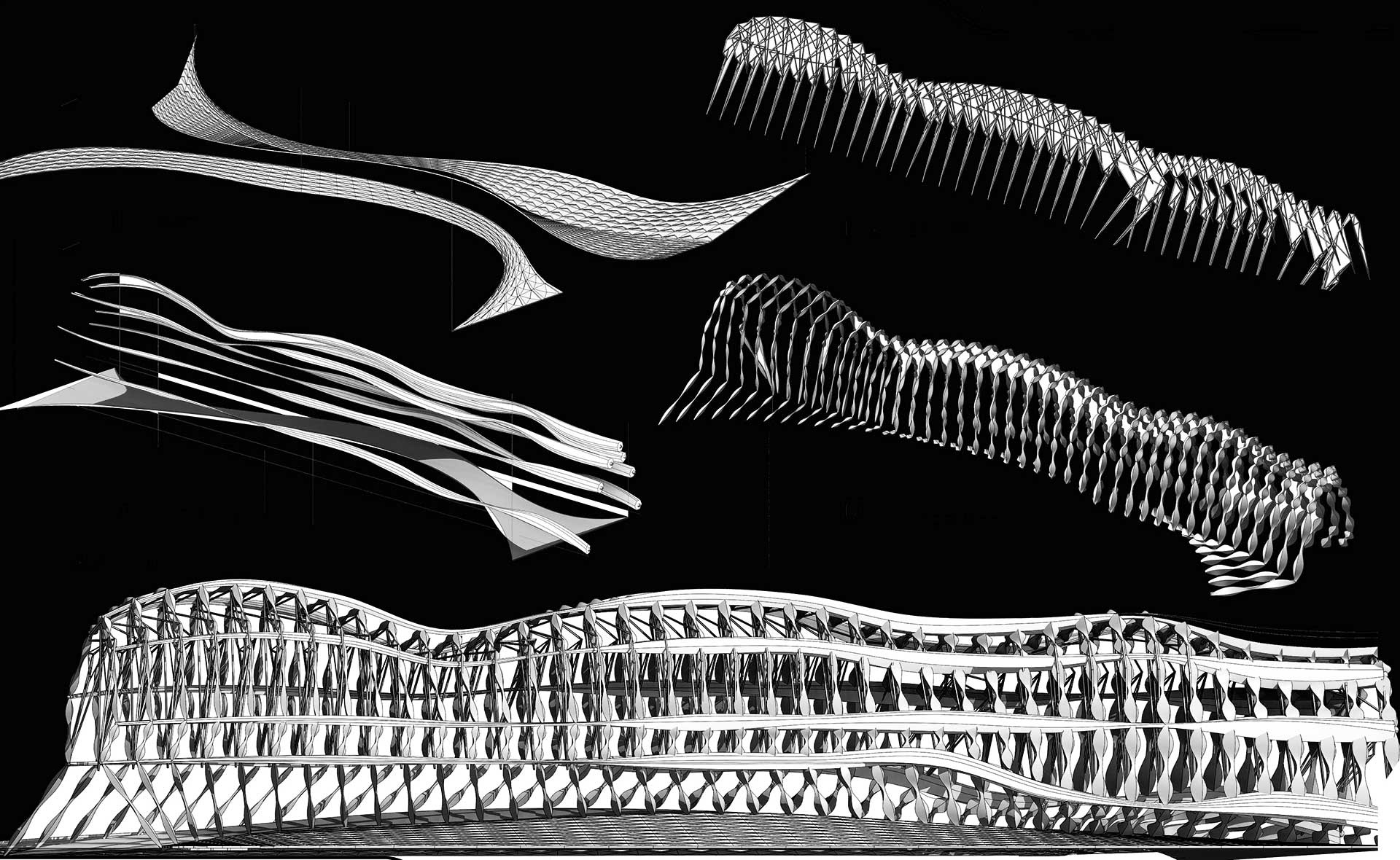 Family type editor *Dynamo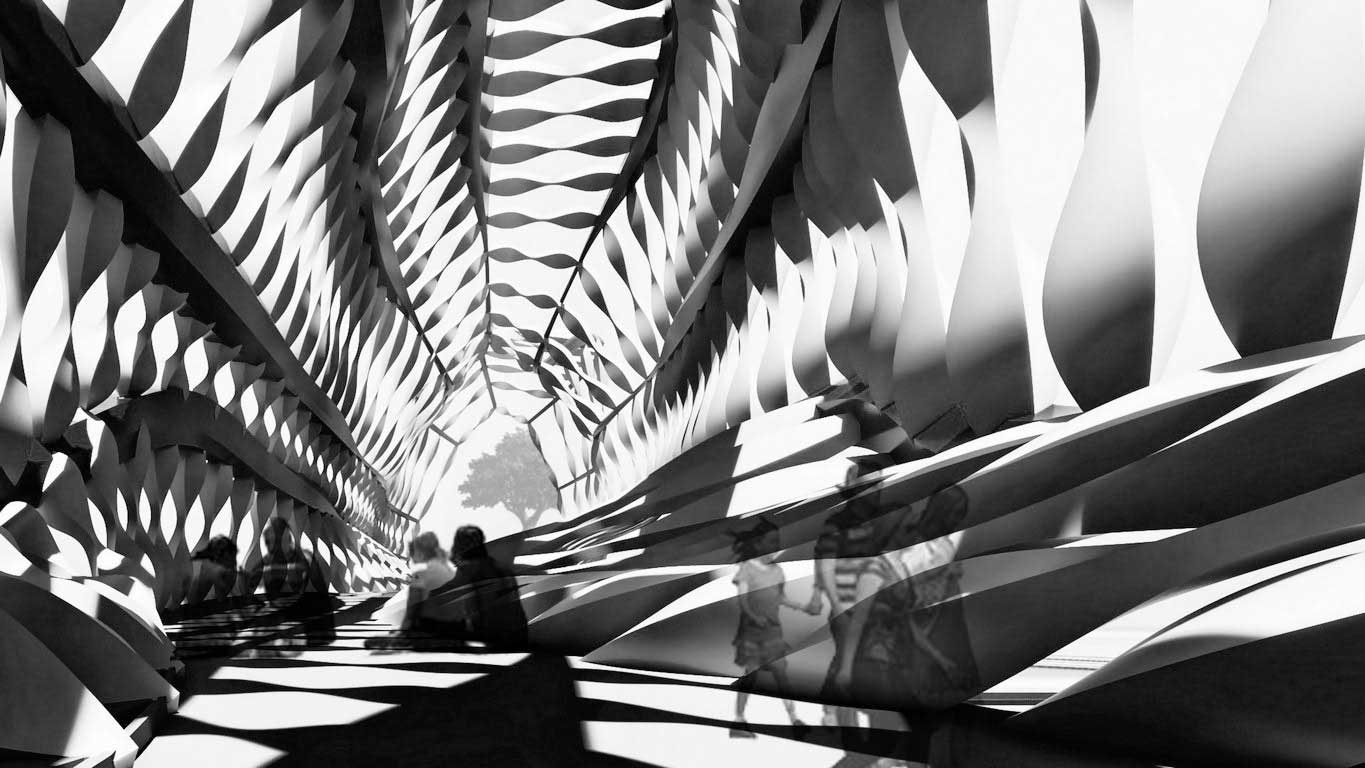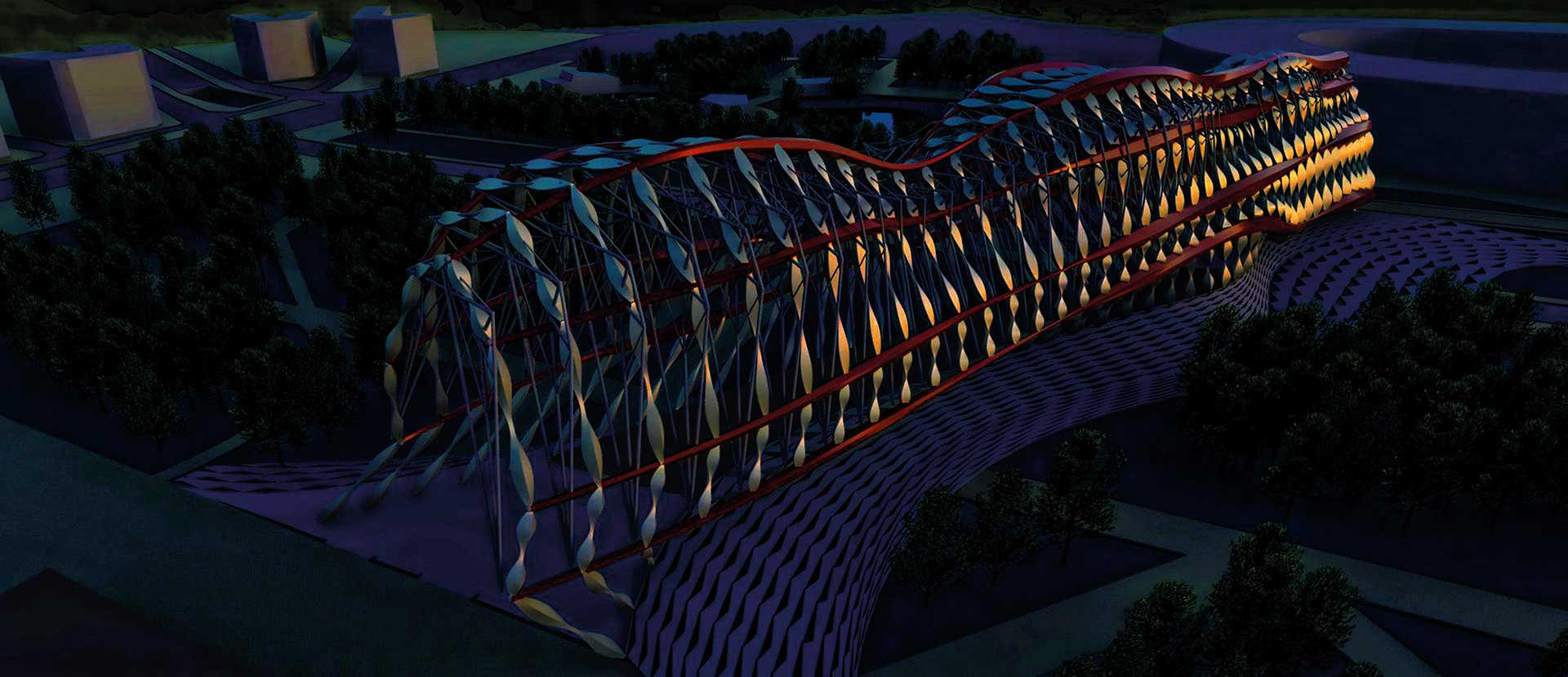 Date: 2017
Program: Bridge Public Infrastructure in Sofia. Bulgary.
Project type: Workshop
Revit + Dynamo
Authors: Inés J Pedras, Luc Petelie, Zvonko Yanakiev.